About Us

Operating from the city of Navi Mumbai, India, since1993, we have been able to meet customers need effectively. We, Protolab Electrotechnologies Pvt. Ltd. are manufacturer and supplier of Flexible Membrane Switch, Membrane Keyboard, Membrane Switches, 3D Print Thermoformed Dials, Plastic Smart Cards, Packaging Material and many more products. We supply our rangeto over 1200 OEM's worldwide across various categories which we manufactured in our advanced infrastructure unit that is spread over 30,000 sq. ft. Our plant is near to the airport, ports and railways, which help us in quick transportation. We are supported by a team of proactive engineers who work as per the set industry norms and implement the out of the box ideas.
Excellence: Our Passion

With the help of modern technology, we aim to stand out in the competitive market and offer the right value of customers money.

Mission and Vision

The mission of our company is to deliver an innovative range of products that are integrated with excellent features, whereas, the vision of our company is to be the leader in the respective domain on the basis of innovation and reliability.

Values

Goals

Adaptation

Innovation

Ownership

Sustenance

Engineering

Objectives

Excellence

Customer Satisfaction

Global Reach

Quality and Our Certifications

We are a quality focused enterprise and our commitment to quality has become a prime factor of our success in the market. It is because of this attribute we have been able to survive in the competitive market and own many certifications. Some of these are mentioned below:
Name

Type

Certification No.

Valid Until

Type

ISO 9001:2015

QMS

QM0100457

26.07.2021

TUV Nord India Pvt. Ltd.

ISO 14001:2015

EMS

44 104 19392447

09.06.2022

TUV Nord India Pvt. Ltd.

ISO 45001:2018

OHSMS

44 126 19392447

09.06.2022

TUV Nord India Pvt. Ltd.

ISO 27001:2013

ISMS

19Z1CC019761S

21.05.2022

UK Accreditering Certification Ltd.

IATF 16949:2016

QMS (Automobile)

Implementation in Progress

TUV Nord India Pvt. Ltd.

ISO 13485:2016

QMS (Medical)

Implementation in Progress

TUV Nord India Pvt. Ltd.
Industries We Serve

Industrial Automation

Telecom

Railways

Aviation

Defense

Fuel Dispensers

Naval

Gaming

Hotel

Bio Medical Equipment

Our Customers

Varroc

Larsen & Toubro

Gilbarco Veeder-root

BookMyShow

PNCOL

Siemens

Allengers

Muthoot

Godrej

UTI

Aplab

Customers Serviced

USA

Switzerland

U.K.

Germany

India

Thailand
Team

Our company is backed by a team of dexterous experts who hold specialization in the respective tasks allocated to them. We have administrative professionals, quality analysts, product owners, engineers and supervisors, process owners and skilled professionals.

A Women Leading Company

Around 75% of employees in our company are females who work with excellence an as per set norms. We have framed the best policies for them as their safety is our prime concern and equal opportunity is given to them at the workplace.

Design

We are well-equipped to handle different design needs of our esteemed customers, from basic print labels to complicated membrane switches. Our dexterous team design the products with the best functionality and in cost-effective rates. Our department of designing has access to high-end graphic station PCs with original licensed Corel Draw, Adobe Illustrator, Adobe Photoshop, PCB Designing software, Auto Cad, etc.

Manufacturing Facility

Prepress

Printing

Curing and Baking

Inspection

Integration

Profiling

Forming

Finishing

Validation

Prepress: For this purpose, we have sheeting machine, frame stretching, screen coating machine drying unit, screen exposure unit screen reclaiming unit, color matching system compatible to pantone and ral universal colour guides.

Printing: To carry out this stage, we make use fully, semi-automatic and manual screen printing machine, jet dryers, baking oven, UV dryers, measurement system, jigs & fixtures, etc.

Profiling and Finishing: We have installed a huge number of machines in our premises for this purpose some of these include platen press machine, 25 ton high speed power press, forming press, embossing machine, router, laser cutting system, CCD hole registration system.

Testing Equipment: We own dust test kit, lux meter, manometer, viscosity cup, cross hatch tester, discharge stand, profile projectors, ink filter, salt spray tester, automatic switch testers, etc.

Inspection: The entire range made by us is inspected thoroughly as per the set industry standards to ensure the quality. We also have an in-house 2d profiling measurement system and are implementing the final inspection vision validation system.

Validation: It is a process for continuous improvement in terms of knowledge and technical system with the help of research and development.

Integration: In this, we involve the use of lamination machines, soldering work stations, pick and place machine, auto dispensing system, laser machine, blanking and forming.

Capacity
| | |
| --- | --- |
| Product Line | Annual Capacity |
| Input Devices | 75,000 Sq. Mts. |
| Print Electronics | 50,000 Sq. Mts. |
| Print Graphics | 50,000 Sq. Mts. |
| Print Dial | 10 million parts |
| Foam Gasket | 2 million parts |
| Smart Cards | 10 million parts |
| Precious Packaging | 5 million parts |
Packaging

We supply packaging cards that are used the best material which also helps our customers in brand promotion. We customize our range in terms of colors, size, etc so that we can meet the exact demand of customers.

Innovation and Commitment

We are breaking records on the basis of innovative and this has unlocked the door of success and appreciation for our company. We are committed to making the products that surpass clients expectations in terms of performance, price and quality.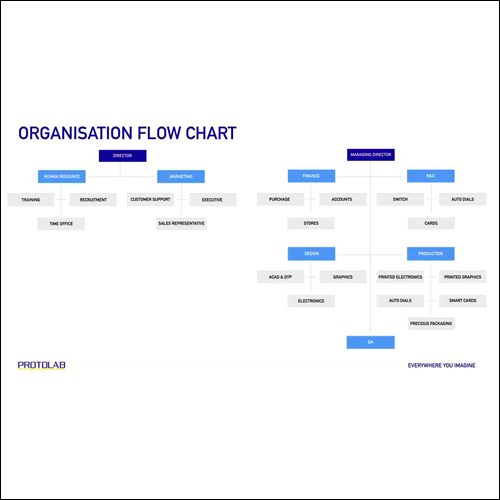 Read More